Customer Support Representative
Ogłoszenie numer: 6164115, from 2021-12-23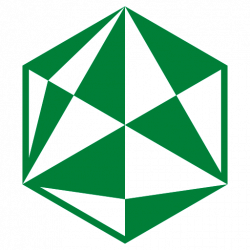 EXANTE is a wealthtech company that provides centralised trading solutions and B2B financial infrastructure that helps create value through technology.
Our proprietary trading platform enables direct market access to a wide range of financial instruments including stocks, ETFs, bonds, futures, options and more from a single multi-currency account.
With over 500 employees and a decade in the market, EXANTE's presence extends across 15 locations, including but not limited to the UK, Cyprus, Malta and Hong Kong.
Were growing 70% year-on-year and hiring globally day-by-day. Learn more about the EXANTE corporate culture and company benefits: https://careers-stage.exante.eu/about/
Customer Support Representative
Location: mazowieckie / Warszawa
Job description
We are growing our international operations in Europe and Asia and therefore looking for a Customer Support Representative for our new office in Poland. Office location: Emilii Plater 53, 17th floor Warsaw Financial Center, Warszawa, 00-113.
What will you do during your shift:
Communicate and assist customers from all around the world in questions regarding our product and services (via email, chats and phone calls)
Provide excellent customer support by identifying customers needs and solving tasks with an individual approach
Communicate with other internal teams to find a solution for more specific requests sent by customers
Maintain a positive image of our company
Requirements
To have both English and Russian language skills on a fluent level (written/spoken), the Polish language is an advantage
To have a sense of empathy and desire to help people ("The one who cares")
Ability to explain complex things in simple words
To be a part of our friendly team
We offer
A clearly defined career path within Helpdesk Department in a leading international FinTech company that has offices all around the world
600 eur one-time training bonus after successfully completing training process (approximately 6 months)
Monthly bonus for good performance
Co-financing of Professional Development after probation period
Health Insurance (after probation period)
Flexible working hours, which allows you to easily combine work with studies
Job in a modern office, where you will be able to have a cup of hot coffee or tea + snack and fresh fruits
Free lunch in the office every working day by your choice
Corporate events
Multicultural team and environment
Please add the following clause: I agree to the processing of my personal data for the needs necessary in the recruitment process.
APLIKUJ TERAZ
© 2020

PRACA W MAZOWIECKIM – Wszelkie prawa zastrzeżone