Web3 Marketing Account Manager
Ogłoszenie numer: 7080942, from 2022-06-14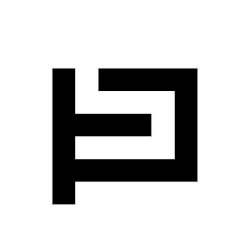 Promote and Scale is dedicated to helping up-and-coming Web 3.0 projects realize their full brand and sales potential and effectively navigate the highly competitive landscape.
As a Web3 marketing agency based in Zug, Switzerland, the heart of Crypto Valley, our teams expertise and passion has allowed us to increase the brand awareness, user base, and overall sales of numerous projects that we have worked with.
We are looking for a Marketing Account Manager to join our 100% remote team.
Web3 Marketing Account Manager
Location: Warszawa
Job description
The Marketing Account Manager will serve as the primary relationship owner for an assigned group of client accounts with responsibility for retention and growth.
They will:
Prepare implementation plans and lead client on-boarding;

present content strategy and project plan

Work closely with clients to identify needs including content approval workflows and consult on best practices for solutions and setup

Prepare and deliver effective client presentations, including stakeholders at all levels of the organization up to C-Suite

Deliver weekly, monthly and quarterly status and results presentations to internal and external teams

Regularly evaluate the quality of content, managing external content creation, editorial, and strategy resources

Identify new opportunities from within existing accounts

Ensure a deep enough understanding of clients individual experiences to head off potential issues before they become problems
Typical activities:
The day-to-day management of clients' marketing and advertising campaigns
Pro-active leadership that encourages teams to perform to the best of their ability
Regular communication and liaison with clients at a senior level
The organization of client feedback
Generating accurate reports and status notifications
Driving client retention, renewals, upsells, and client satisfaction
Preparing campaign insights reporting, including analysis and research
Working closely with Finance on billing setup and invoicing
Providing input on new processes and workflows as needed
Pitching fresh and innovative ideas to clients
Completing projects to a specific schedule and within an agreed budget

Using your knowledge and skills to push clients, the team, and the agency in the most productive direction
Requirements
Previous working experience in Web3 space (Blockchain: Layer1, DApps, DeFi, NFT, etc)
Fluent English
Significant experience in professional client relationship management
A solid background in advertising, design, or marketing
Project and program management experience; knowledge of key concepts including phases, plans, deliverables, scope and tasks
The ability to plan and strategize at a senior level
A persuasive and confident approach to creative projects
Excellent written and oral communication skills
Effective team management capabilities
Ability to prioritize multiple responsibilities, balancing client deliverables on multiple projects as well as internal obligations
Keen attention to detail and budgetary restraints
Full awareness of creative processes and techniques - including digital platforms
The willingness to note relevant trends and develop ideas
The ability to work as an authoritative figure in a busy team
Demonstrated ability to work independently and remain motivated
We offer
Employment contract
100% remote work and flexible working hours
A chance to work with young promising entrepreneurs building businesses in a new prospective industry - blockchain and NFT
A chance for further education. In fact, continuous education in order to stay on top of the game is a must
Young, ambitious, and positive team
Fixed compensation + performance-based bonus. You will work in an environment where hard work and commitment are valued and rewarded.
Please add the following clause: I agree to the processing of my personal data for the needs necessary in the recruitment process.
APLIKUJ TERAZ
Zobacz podobne oferty
Dodano: 2022-06-22
Property Group Sp. z o.o.
Lokalizacja: mazowieckie / Warszawa, Mokotów
Do Twoich obowiązków będzie należało: planowanie treści publikowanych w naszych serwisach oraz w serwisach partnerów, koordynowanie pracy copywriterów, optymalizacja artykułów tak aby były...
Dodano: 2022-06-22
Lokalizacja: mazowieckie / Warszawa
Responsibilities: Reviewing a queue of ad campaigns and landing pages submitted from advertisers (brands) to be checked and approved or rejected based on ad policy 24/7. Reviewing a queue of Stores...
Dodano: 2022-06-21
Lokalizacja: mazowieckie / Warszawa
Responsibilities: Reviewing a queue of ad campaigns and landing pages submitted from advertisers (brands) to be checked and approved or rejected based on ad policy 24/7 Reviewing a queue of Stores...
© 2020

PRACA W MAZOWIECKIM – Wszelkie prawa zastrzeżone